Like everyone else, the COVID-19 pandemic has turned my summer plans upside down. As a graduate student in Information Technology (IT), I wanted an internship with hands-on experience. Unfortunately, most internships vanished, so I figured out some creative ways I could practice IT skills at home. Setting up a remote access server is my first project this summer. After a bit of research and some hands-on experience, I decided to set-up a Plex Media Server.
The media server is a powerful tool that can change your view and share your personal media library with friends and family. Here are my five reasons that you should invest the time into setting it up.
1- The Plex Media Server is so much more.
The first thing that bowled me over about the Plex Media Server is the range of capability. The basic server allows the user to upload and catalog media to fit their needs. Besides, it offers Crackle content, podcasts, news, Web Shows, Tidal, and Broadcast Television for free. More features are available for those that upgrade to a Plex Pass, such as recording broadcast TV, mobile sync, and a dashboard to view usage and bandwidth.
2- Connecting to the Plex Media Server is easy.
Once the server is set-up, connecting to it doesn't require any unique technology. Users download the app from a third-party platform such as Roku, Xbox, Apple TV, Android, etc. Also, you can access the server using a web browser. The user interface is straightforward as long as you understand the file organization.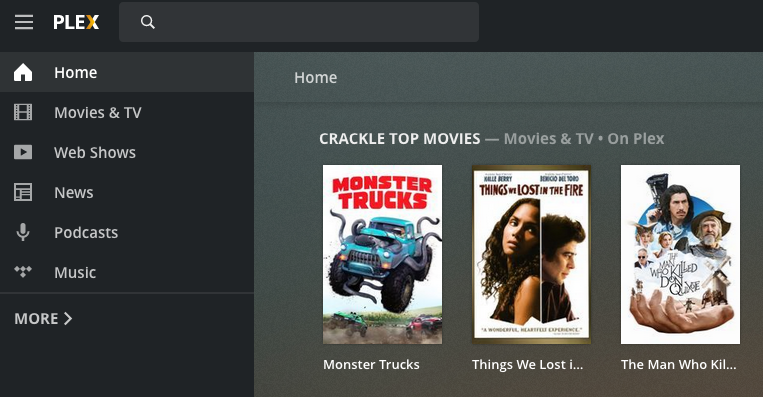 3- The Plex Media Server provides one place for sharing videos and photos.
Unlike uploading files to Google Drive or Box, with Plex Media Server, you can upload large videos and photos. Besides, it can also play various types of media, such as WMV, MP4, AVI, etc. Also, you can rest assured that your content is secure because all users need a login and password to view content.
4- There are a variety of helpful resources.
Setting-up a media server can be challenging, thankfully Plex and the Plex community have created several resources. They created blog posts for installing, setting-up, and maintaining the server. A community forum of users and staff answer questions and share advice. I found some interesting YouTube videos that provide a wide variety of knowledge about different aspects of the media server system.
5- Plex doesn't police you.
While Plex does not review your content, if they become "aware of express third-party allegations of copyright infringement," action will be taken. The copyright policy is under the "Privacy and Legal" section.
Hopefully, now you are inspired to consider the Plex Media Server. Overall, the server is a dynamic tool that is easy to use and relatively easy to set-up. If you decide to install the server, check out my follow-up piece, "Thoughts on setting-up a Plex Media Server."